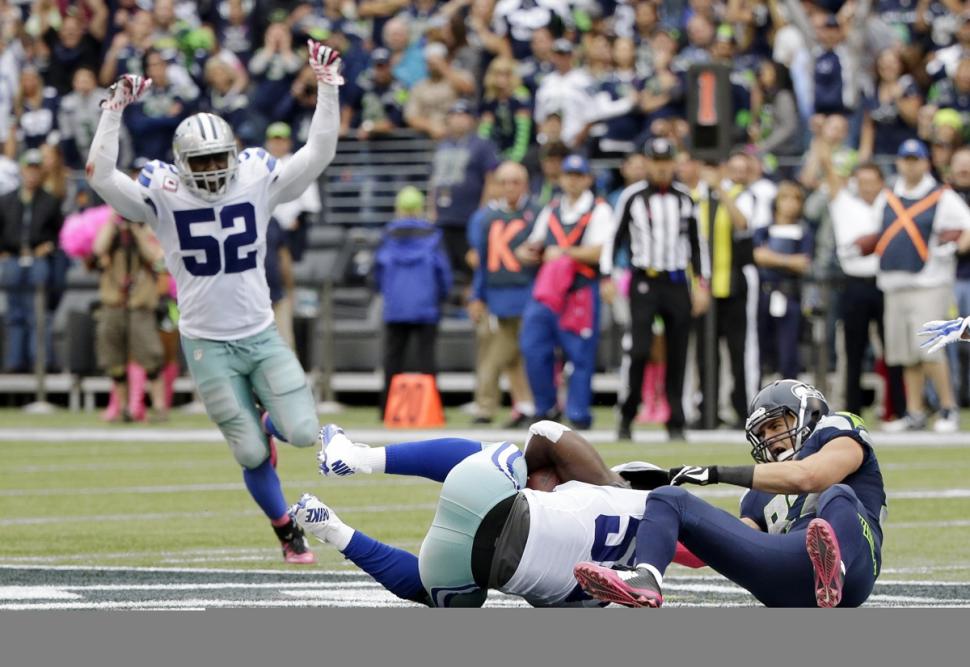 Quite an enjoyable Week 6 in the NFL, if you ask me. Not only did the Seahawks lose (and at home), but the Giants got blanked in Philadelphia1 and the 49ers held on to win a squeaker Monday Night.2 This was a good weekend. Cue Ice Cube.
10. The faces of Chip Kelly.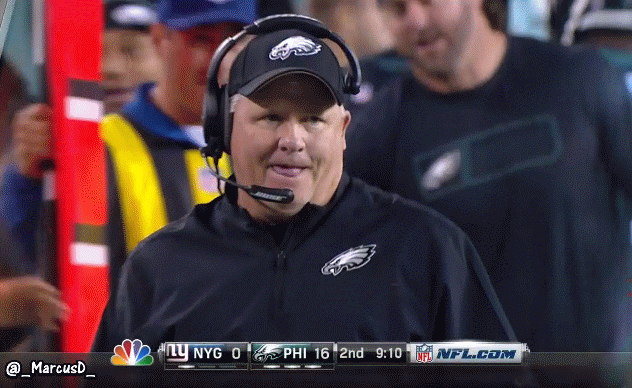 When I was first playing intramural basketball as a kid, every time I'd score (which was rarely) I'd then run down the court as fast as I could, avoiding eye with my parents and trying to look serious, like scoring wasn't a big deal, although I was filled with more joy than I could possibly begin to describe. That's what you're seeing right there – a, "God, I am so happy but I must hold back a shit-eating grin" type of joy.
And being filled with so much happiness can really tire a guy out: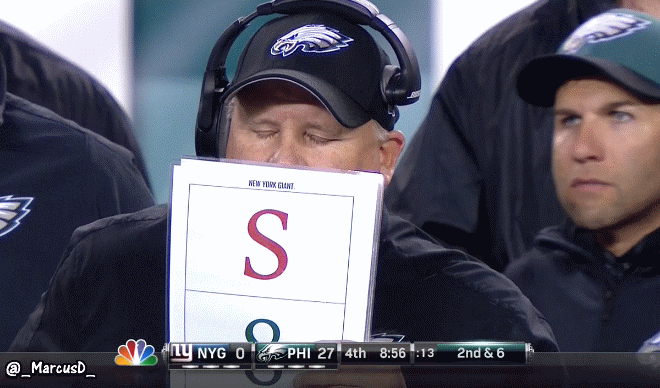 What's Eli Manning's face have to say about all of this?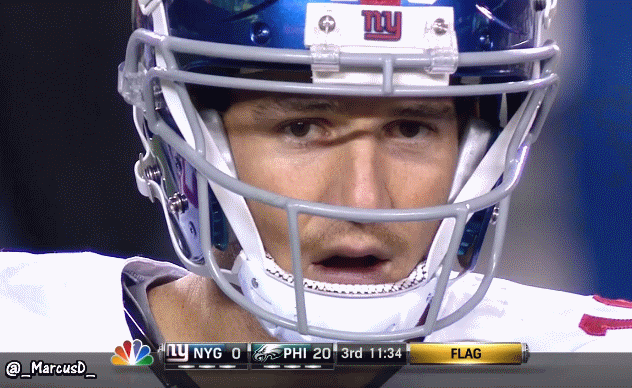 I'm not sure if I can say Eli lacks the ability to show his emotions, because he might just lack the ability to have emotions in the first place.
9. Terrance Williams makes an insane sideline catch, Seattle loses, all is right in the universe.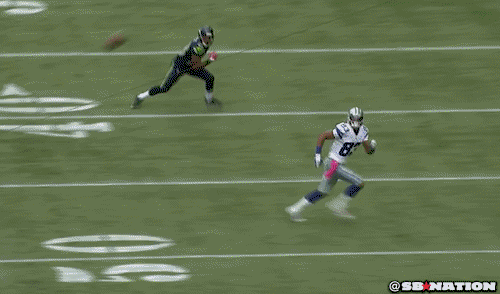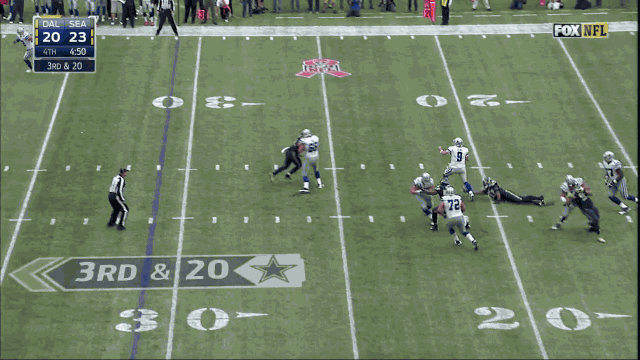 Capping off what, for me, was just a great day in Seattle, (one in which Dez Bryant and Tony Romo showed they were unafraid to go after Richard Sherman) Cowboys wide receiver Terrance Williams made a clutch sideline catch on third down, leading to Dallas taking a 7-point lead that they would never relinquish. Which was all great.
But then THIS happened:
THIS, Desmond Demond Bryant, is unacceptable. You're better than that. You don't consort with the Seahawks, especially Richard effing Sherman of all people – he's the worst. I'm not even mad, Dez. I'm just disappointed.
Sidenote: If I ever scored a touchdown on Sherman, my celebration would just be throwing the ball at his helmet as hard as I could. Regardless of what happened in my life, before or after, that moment would be the apex of my time here on Earth; and it wouldn't even really be that close.
8. Aaron Rodgers > Dan Marino?
It's hard to forget that Aaron Rodgers is a football player. Not because of his overwhelming skill, but because he's seen in a commercial about every 15 seconds. What's too bad, though, is that his celebrity spokesperson presence overshadows his amazing NFL quarterback presence. It's especially a shame when he does things like he did against the Dolphins on Sunday.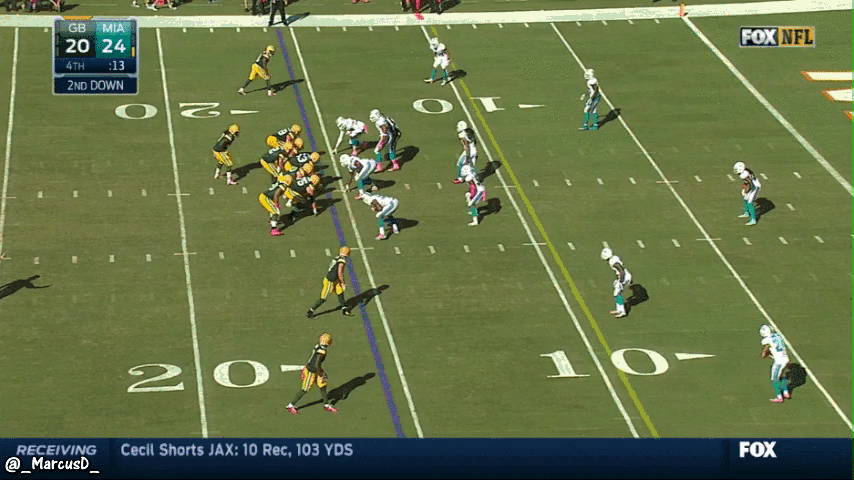 Rodgers basically trolled all Dolphins fans (we'll get back to them in a little bit) by using the classic fake-spike play, a move originated by former Dolphins quarterback and current rage monster Dan Marino, that led to the game-winning touchdown.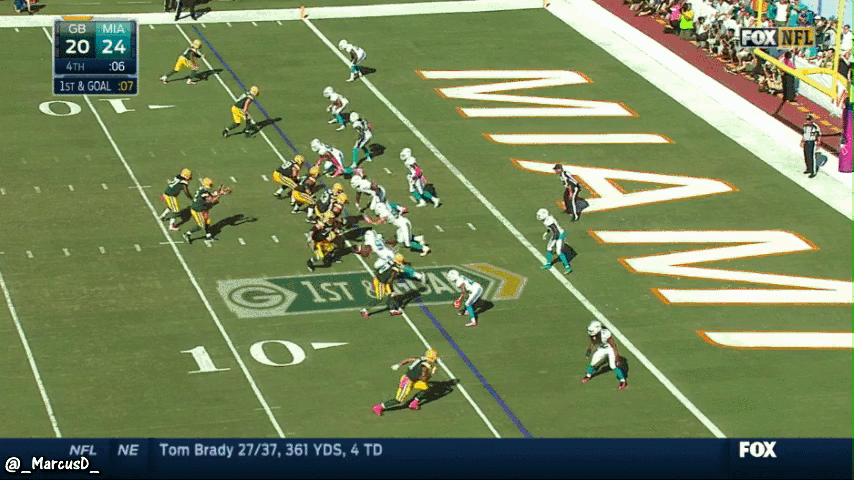 I don't understand how it can be that easy to score. Andrew Quarless literally ran forward about ten yards and then just turned around to catch the game-winning touchdown. How does that happen?
7. Clay Matthews is ready for his close up.
Speaking of commercial presence, Clay Matthews has made so many of his own that he now ALWAYS knows where the camera is.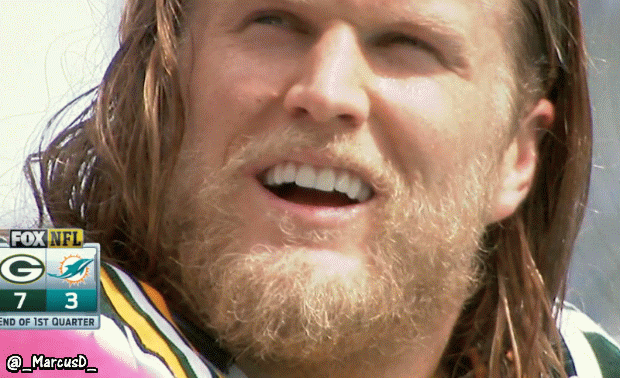 6. J.J. Watt will not stop.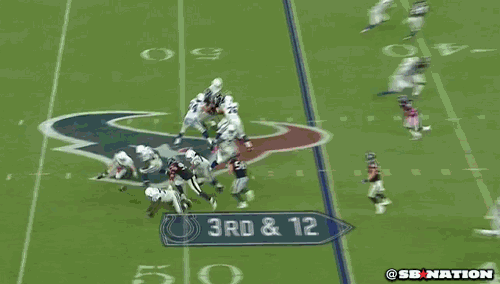 There's still time for us to put J.J. Watt in the next Avengers movie, right? RIGHT?? He doesn't even need a superhero costume; he can just wear his jersey and that robotic elbow brace. Someone get in touch with Tony Stark so we can make this happen.
Not only is Watt amazing, but he just gave us a football equivalent for the Jordan Shrug.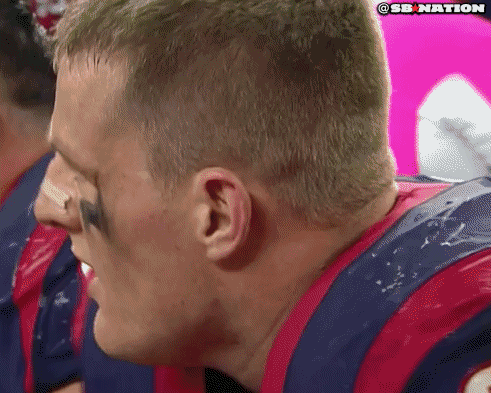 During Week 10 the Texans will be on a bye, but I assume J.J. Watt will find a way to do something GIF-able even then. Maybe he'll wrestle the Incredible Hulk or something.
5. Eagle fans, or Eagle people?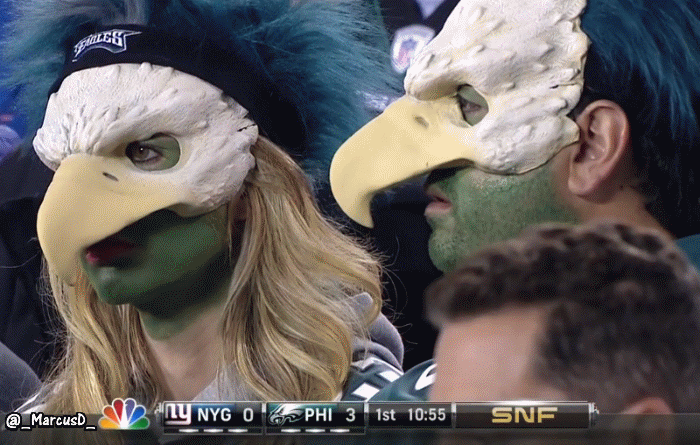 Or just… weirdos?3
4 & 3. Good Buffalo Bills and bad Buffalo Bills.
Good – Bills fullback Boobie Dixon: former member of the San Francisco 49ers, blond hair dyer, and professional hurdler.
In his four seasons with the Niners, Dixon went by his given name of Anthony, but I suppose you can't run from a nickname like "Boobie", you just have to embrace it.
Bad – Bills safety Duke Williams: guy who has no idea what pass interference is, Duke nickname ruiner.
Usually the nickname Duke is reserved for the greatest of individuals, but it seems that this time it was given to a guy who's still learning the rules of professional football. Blatantly pushing a wide receiver in full view of the ref? Bad, Duke. Bad.
2. Hey, what's Jadeveon Clowney been up to?
This year's number one overall pick suffered a torn meniscus during the Texans Week 1 game against the Redskins, an injury that required arthroscopic knee surgery. He won't be back on the field until after October 20th, so what's he been doing with his free time?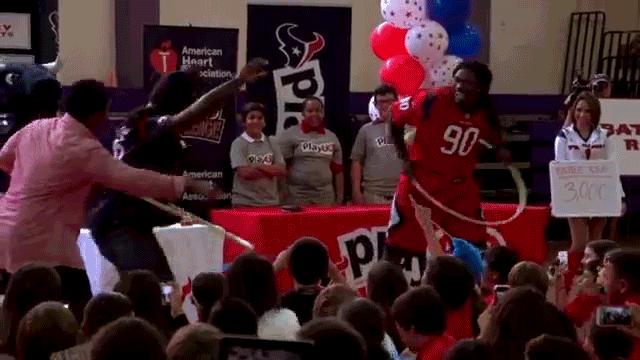 Ah, hula-hooping. That's always good for the knees.
1. Miami: You must be 65 or older to cheer.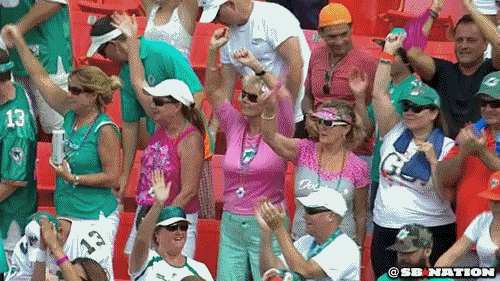 I can't explain why, but the more I watch this video the more uneasy I feel about it.
BONUS!
A lot to cover this week…
Suck-up of the week: Redskins owner Dan Snyder.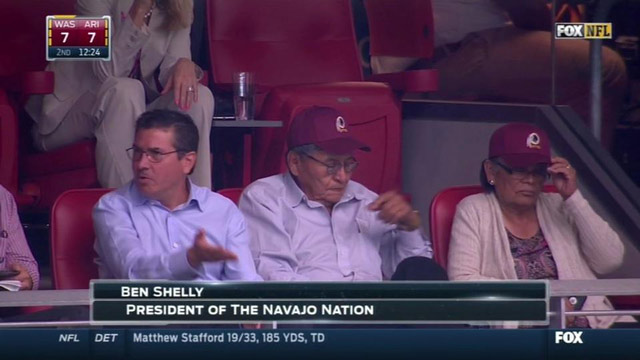 Yeah, having the president of a Native American group sit in your suite and wear a hat with the logo of your controversy-causing team name will DEFINITELY help get the protesters of your back.
Bronco tight end Julius Thomas on the difficulty level of scoring against the Jets:
Apparently not very difficult.
Bill Belichick vs. a microphone.
You wouldn't know it, but his team had actually just won.
Rob Gronkowski vs. intelligent, coherent speaking.
I love Gronk, but he's about 30 years away from starring in his own Naked Gun series; he just won't have to worry about having to ACT stupid – it'll flow freely through him, like the force.
Finally:
Santa? Please get me this for Christmas.
That, my friends, is someone wearing a Star Wars Rebel Alliance X-Wing helmet with a 49ers logo on it, otherwise known as the greatest thing in the history of things. I'd like to meet this hero and shake his hand. Then we'd become best friends, and laugh and sing and throw footballs at Richard Sherman's head together.